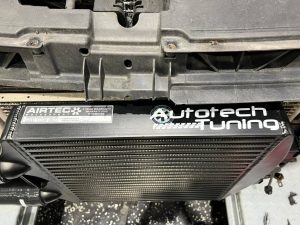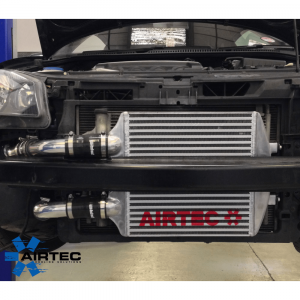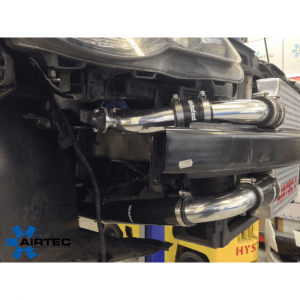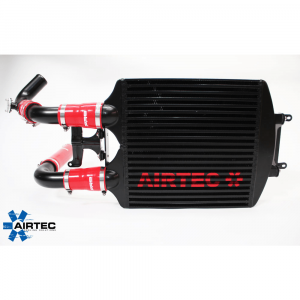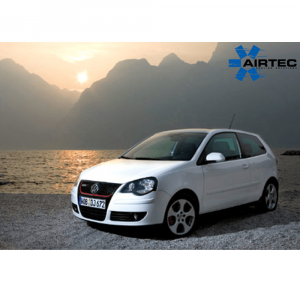 TECHNICAL DATA
AIRTEC has released their Seat Sport Style intercooler & boost pipe kit, reasonably priced but high quality alternative from cheap nasty Ebay kits & more than capable of doing the same if not better job than more expensive intercoolers, we take a huge amount of pride in making sure our kits are finished to an extremely high standard.
Dimensions:
Width: 525mm
Height: 380mm
Depth: 60mm
Features
1 x huge 60mm core intercooler with flowed cast end tanks, this means less welding and a stronger intercooler
Can be adapted to suit a number of VAG applications
Unbeatable value for money
Proven power increases for fast road & rack
Available in Satin Black
AIRTEC 3 year unlimited mileage warranty
Can be fitted without any modifications to crash bar (Polo GTi may require very minor adjustment to top of crash bar)
Fitting will take 3-4 hours depending on mechanical skill
Finally an affordable option for your Polo GTi and Ibiza 1.8 Turbo
Kit includes all necessary parts required to complete this front mount conversion
Huge Seat Sport twin-pass style intercooler with bigger 60mm core
Finished In Pro-Series Satin Black
Gloss Black, Race Red, Performance Blue normally kept in stock.
Other colour hoses, made to order
Frozen White, Bright Yellow, Grey, Kawasaki Green, Orange,
Purple, Vivid Pink, Nitrous Blue, Ultimate Green, Nitrous Blue
Please allow 2-4 weeks for delivery.
AIRTEC part no: ATINTVAG6